Briefing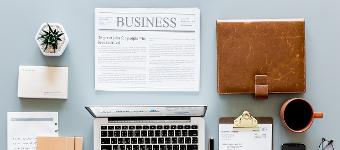 Campaign expectations
Uw bedrijf starten en echt werk gaan maken van uw ideeën? Een eigen bedrijf is voor velen een droom, zodat u eindelijk echt goed doen waar u goed in bent en wat u wilt. Met een goede strategie om de markt op te kunnen, uiteraard in het bezit van een gedegen financieel plan. Wat dat betreft komt er aardig wat bij kijken om uw bedrijf te starten, zowel naast een baan als op het moment dat u daar alle tijd voor heeft. Wij zetten de 10 belangrijkste zaken voor u op een rij, zodat u goed weet waar u rekening mee dient te houden. Voorkom dat u belangrijke zaken over het hoofd ziet, door in ieder geval rekening te houden met:
Ideeën opdoen: kwaliteiten en mogelijkheden
De markt verkennen: strategie bepalen
Het financiële plan opstellen
Opnieuw ideeën opdoen: een bedrijfsnaam en inschrijven
De rechtsvorm van uw bedrijf bepalen
De administratie op orde maken
Verzekeringen voor belangrijkste risico's afsluiten
De voorwaarden en eisen checken
Een KvK- en btw-nummer aanvragen
Aan de slag: uw bedrijf starten
Graag zien wij een inspirerend artikel over het starten van een bedrijf of webshop met daarin minimaal 1 link verwerkt naar een passende pagina binnen onze website. Graag ontvangen we in je pitch of je een artikel wilt schrijven over het starten van een bedrijf in het algemeen, of specifiek over het starten van een webshop.