Briefing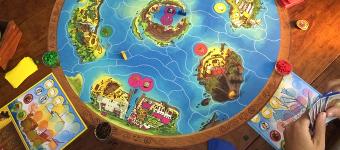 Campaign expectations
Captains of the Golden Age is een nieuw bordspel waarbij geluk geen rol speelt maar het om de interactie en tactiek van de spelers gaat. Dit houdt in dat er geen dobbelstenen aan te pas komen. Het spel is bedoeld voor 2 tot 4 spelers vanaf 9 jaar en ouder en duurt 1 tot 3 uur. Het bord spel kost € 49,95 en word naar je toe gestuurd om het uit te proberen. Bordspel mag je houden als je bent uitgekozen.
Ben jij de spelletjes fanaat die niet kan wachten dit bordspel uit te proberen en erover te schrijven op je platform?
Pitch dan snel op deze campagne!