Briefing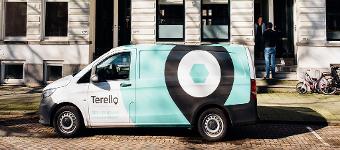 Campaign expectations
Stel, je telefoon is kapot of je iPhone batterij is snel leeg. Wat nu? Niemand wil graag zijn telefoon missen. Al je afspraken, gegevens en belangrijke foto's staan erin, om dan nog niet te spreken over het feit dat je weer een hele tijd onbereikbaar bent.
Wij van Terello kennen dat gevoel en daarom hebben wij een goede oplossing bedacht: reparatie op locatie. Met een mobiele werkplaats komen onze monteurs binnen één dag naar een plek waar jij graag je mobiel wilt laten maken. Thuis, op je werk, zelfs bij je sportclub: waar jij maar wilt. Terwijl jij dan lekker door gaat waar je mee bezig was, repareren wij je telefoon of tablet binnen 30 minuten. En daar krijg je dan ook nog 24 maanden garantie op. Ideaal toch? Makkelijk, snel en betrouwbaar.
Dat is wat Terello doet. Wij willen onze service graag promoten, en beter vindbaar worden
In de blog dus onze service uitlichten en linken naar www.terello.nl <telefoon reparatie> en naar www.terello.nl/iphone-reparatie <iPhone reparatie>.