Briefing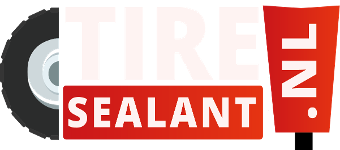 Campaign expectations
TireJect repareert elke lekke band en voorkomt lekke banden in de toekomst van elk type tubeless band, of het nu een zitmaaier, kruiwagen, tractor, scooter, motorfiets, vrachtwagen, auto, aanhanger, caravan of scootmobiel is, TireJect repareert eenvoudig zonder dat de band van de velg moet, simpel de juiste dosering met doseerspuit toedienen, de band weer oppompen en klaar. Zo is een scooter band al vanaf €2 gerepareerd. TireJect is water oplosbaar en eenvoudig schoon te maken, koud water en een doek zijn voldoende. Zo wordt het geen smeerboel bij een bandenwissel. TireJect is een vloeibare, melkachtig, rubber met aramide vezels (merknaam DuPont: Kevlar). Die je in een tubeless band kunt doen ter preventie óf ter reparatie van lekkage.
We zoeken links naar de website van www.tiresealant.nl in bestaande artikelen/posts waarin een relatie te leggen is met het repareren van lekke banden (tubeless, dus zonder binnenband). Denk aan blogs en timelines die gaan over hobby, klussen, techniek, transport, voertuigen, vakantie & toerisme, tuinieren, agrarisch, et cetera. We willen in de links het product TireJect promoten, dat te bestellen is op de website van Tiresealant.nl, de Nederlandse importeur van dit innovatieve product uit de VS.
Meer informatie is te vinden op de Nederlandse website van de importeur en de Amerikaanse website. Er staan ook heel veel bijzondere filmpjes op YouTube.