Briefing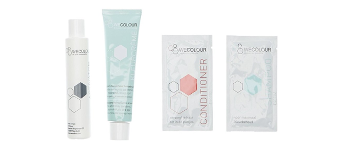 Campaign expectations
Haarverf van WECOLOUR is ontstaan vanuit de gedachte dat mooi gezond geverfd haar ook kan zonder de schadelijke haarverf van de drogisterij. Kapperskwaliteit haarverf, te koop in 23 haarkleuren, zo puur mogelijk, zonder ammonia, resorcinol en parabenen. En uiteraard is onze haarverf dierproef vrij! Via de haarkleur adviestool in onze webshop krijg je kleuradvies op maat in 7 stappen.
We willen onze haarverf onder de aandacht brengen en zouden graag een samenwerking aangaan waarbij onze haarverf (of haarverzorgingsproducten) gereviewed worden. Daarnaast vragen wij ook om een link te plaatsen naar onze webshop, waarbij de anchor "haarverf" wordt gebruikt en ook als tekst "haarverf" heeft. We hebben een actie voor nieuwe bezoekers, ze kunnen namelijk voordelig kennis maken met de haarverf en krijgen direct €10 korting op hun eerste haarverf bestelling als ze een account aanmaken. Ze betalen dan slechts €9,95 om hun haren te verven. (Bij een eerste bestelling wordt de korting op de betaalpagina verrekend).
We willen graag ook eigen foto's bij deze review hebben, om het zo natuurlijk mogelijk te laten overkomen en om de creativiteit van de publisher niet in de weg te zitten. Om zelf de producten te kunnen testen en toffe afbeeldingen te kunnen plaatsen ontvang je van ons een pakket t.w.v. €50,-. Geef in je pitch aan of je liever een haarverzorging of haarverf pakket ontvangt.