Briefing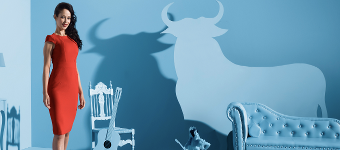 Campaign expectations
NHA is een opleidingsinstituut met ruim 500 thuisstudies. Bij NHA studeer je waar en wanneer je zelf wilt, volledig in jouw eigen tempo. Een deel van ons aanbod bestaat uit Beauty en Wellness opleidingen. Schoonheid en je goed voelen, dat is waar het om gaat bij de beauty en wellness opleidingen. Van nail art tot yoga en van visagie tot Schoondheidsverzorging: leer alles over beauty en wellness met de opleidingen van de NHA. Misschien wil je wel aan de slag als schoonheidsspecialiste? Kies dan voor het branchediploma of de basiscursus. Of wil je gewoon aan de slag als masseur? Dat kan ook. Familieleden en vrienden zullen je beslissing toejuichen.
Denk bij NHA aan manicure, massage, nagelstyling, nail art opleidingen en nog veel meer.
Dit willen we graag eens extra onder de aandacht brengen binnen een relevante doelgroep: dames in de leeftijd van 25 tot 45 jaar.