Briefing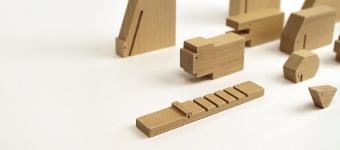 Campaign expectations
Ikonic Toys is een Nederlands designlabel dat speelobjecten ontwikkeld in samenwerking met diverse Nederlandse ontwerpers van naam. Het merk presenteert zich o.a. op de meubelbeurs in Milaan, en producten zijn te koop bij o.a. The Frozen Fountain, Cooper Hewitt Design Museum New York, COS Stores London, Museum Fondation Louis Vuitton Paris and many more......
Met deze campagne willen we een productlijn onder de aandacht brengen; de dieren die ontworpen zijn door Floris Hovers.
De serie bestaat uit 13 dieren, en draagt de kenmerkende signatuur van Floris Hovers. De vormen van de dieren zijn teruggebracht naar de absolute essentie, en de combinatie met het sterke kleurgebruik resulteert in een krachtige compositie waar de ontwerper bekend om staat.
verkrijgbaar in blank beukenhout, en als gelakte versie
minimalistisch ontwerp
als speelobject, maar tegelijk decoratief (voor kids & parents)
speelgoed dat wat toevoegt aan je interieur (ipv afbraak :) )
de krokodil uit de set is ook verkrijgbaar als XXL versie voor binnen, en een watervaste versie voor buiten - dit project is nieuw en zal gelanceerd worden tijdens de looptijd van de campagne. Nieuws te volgen via Instagram en blog op ikonictoys.nl
weetje; een aantal dieren komen ook terug in een kunstwerk van Floris Hovers - meer hier
Doel van de campagne:
verstevigen naamsbekendheid ikonic toys
aandacht voor de collectie dieren (hout en XXL versie)
aandacht voor instagramaccount ikonic toys
verkoopstimulering collectie dieren
Suggesties Blog:
eigen foto's van het product worden gewaardeerd
eerlijke, originele review of post
Suggesties Instagram:
eigen (gestyleerde) foto is een must
uiteraard met tags en link naar productpagina
Je ontvangt van ons een product: Je ontvangt van ons een set houten dieren van Floris Hovers en mag zelf aangeven of je deze gelakt of ongelakt wilt ontvangen t.w.v. €47,95