Briefing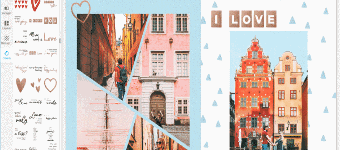 Campaign expectations
We are a online photo print service and offer all kinds of photo products in high quality and in individual sizes. We also have a lot of materials we print on for example poster, canvas, glass, photo boxes, frames and photo books.
Brand new in our photo book range are our unique and beautiful designs. For every occasion we designed a fitting photo book design - for wedding, love, travel, children, birthday, cooking books and much more! Keep your precious moments in your own photo book on as many pages as you wish. It has never been so easy and fast to create it. You can be very creative in the intuitive myposter photo book configurator. There is a great choice of nice cliparts, different layouts or beautiful background. All individuals designs you will find here: https://www.myposter.nl/fotoboek-voorbeelden-designs
We would be very happy if you promote our new photo book designs via blogs, reviews or something similar. Regarding our cooperation we offer a commission, a lot of different graphics (GIFs too) and of course, you can order your favourite photo book at myposter for free.