Briefing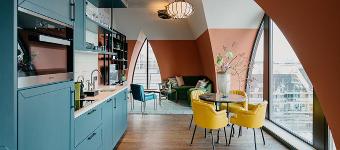 Company description
Wij van VoorDeThuiswerkers bieden een platform aan dat thuiswerkers de mogelijkheid biedt om in alle rust te werken in een lege hotelkamer. Er zijn veel thuiswerkers die door omstandigheden niet of moeilijk thuis kunnen werken en hiervoor een hygiënische, rustige plek nodig hebben. Gelukkig zijn er op dit moment hotels met lege kamers die deze mensen graag willen helpen.
Door hun kamers aan te bieden voor een relatief lage prijs bieden ze een kans om een dag lang buitenshuis te kunnen concentreren en uit te rusten. Hotels die hier op dit moment al aan meedoen zijn onder andere: Marriott The Hague; Mr. Monkey en bijvoorbeeld Zoku Amsterdam.
Het platform groeit hard en heeft al media-aandacht gehad van o.a. AD, Emerce, De Ondernemer en deze week o.a. NRC, BNR en AVROTROS.
Ons team van 12 freelancers werkt nu pro-bono aan het initiatief om hotels en thuiswerkers te helpen. Wil jij ook meehelpen? Dat zou een hoop mensen een erg fijne dag bieden die zij op dit moment hard nodig hebben!