Briefing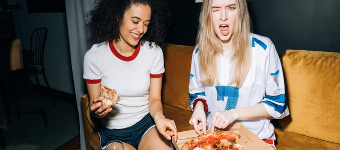 Company description
LinkPizza is het platform voor content en influencer marketing. Wij matchen merken aan relevante influencers, publishers en content creators. Enerzijds helpen wij creators aan relevante samenwerkingen en anderzijds kunnen merken bij ons campagnes opstarten en de juiste influencers vinden om mee samen te werken.
Wat kan LinkPizza voor creators betekenen?
Werk samen met toffe brands op basis van een vergoeding en/of product
Ontvang mail alerts van relevante campagnes of word uitgenodigd door opdrachtgevers
Bepaal zelf met wie je samenwerkt en tegen welke prijs
Wij regelen de facturatie; je hoeft dus geen facturen meer te sturen
Je zit nergens aan vast en aanmelden = gratis
Toegang tot 4.600+ affiliate programma's om te promoten
Automatische affiliate links op je website via de LinkPizza plugin of het script
En voor merken en mediabureaus?
Keuze uit een ruim aanbod van 5.500+ kanalen met up-to-date mediakits
Creators reageren zelf met een voorstel (motivatie, vraagprijs en mediakit) of selecteer zelf uit de marktplaats
Van briefing tot oplevering tot resultaten: alles overzichtelijk op één plek
Realtime statistieken van de samenwerkingen
Hulp bij je campagne door onze ervaren influencer marketing experts
Wij regelen de facturatie