Briefing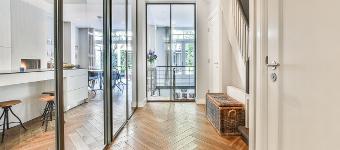 Company description
Wij zijn een familiebedrijf dat elke dag met veel plezier en liefde houten vloeren en houten tafels verkoopt. Met onze 15 jaar ervaring, kunnen wij u goed adviseren welke houten vloer of tafel bij u en het nieuwe interieur past.
Duurzaamheid en kwaliteit vinden wij belangrijk, zodat u jarenlang plezier heeft van uw houten vloer of houten tafel. Daarom is ons hout van goed gekapte bossen en heeft veelal FSC of PEFC keurmerk.
Elk jaar leveren wij meer dan 700 vloeren en meer dan 350 tafels aan onze klanten. Hierdoor zijn wij één van de grootste leveranciers van Nederland.
Wij zijn helemaal gek van hout en zijn gespecialiseerd in houten visgraat vloeren; Van smalle planken tot walvisgraat. Tegenwoordig is er zelfs echt houten klikvisgraat vloeren om zwevend te leggen in appartementen.
Elke dag helpen wij u graag met het uitzoeken van een mooie duurzame houten vloer, houten tafel of een leuk houten meubel. Ook voor onderhoudsproducten voor vloeren en tafels kunt u bij ons terecht (producten voor olie, lak, en ondervloeren).
Kortom, alles wat u nodig heeft bij het leggen en afwerken van onder andere houten vloeren, kunt u bij ons vinden.
Kijk voor meer informatie op:
https://www.fairwood.nl/Visgraatvloer.html
http://www.bloggen.be/houtenvloerenfairwood/