Briefing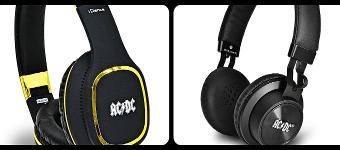 Campaign expectations
Beste influencer: last minute Instagram actie: Koptelefoon
Het merk ACDC (inderdaad, die oude rockband) heeft hele toffe headphones (en overigens ook vette portable speakers) gemaakt. We zijn nu op zoek naar Instagrammers die de headphones willen promoten met een foto of filmpje op hun time-line. Dit mag met een post of een story.
We hebben iets heel tofs voor je, 3 dingen:
2 verschillende headphones
en haast :)
We sturen je gratis 1 van de producten op, zodat je het zelf kunt ervaren en er over kunt schrijven. Maar het moet echt snel, we hopen namelijk nog wat mensen blij te kunnen maken voor Kerst!
Een paar zaken waar je o.a. op kunt letten en die je kunt noemen in je review:
Black-100 headphone:
super articulated hoofdband
extra bas met een open ear-cup
opvouwbaar, handig om mee te nemen
licht
In-line mic
Blue-301 headphone:
draadloos / bluetooth (10 meter)
volume control op oorschelp
oplaadbaar via USB
lithium batterij
line-in mic
line-in input
opvouwbaar