Briefing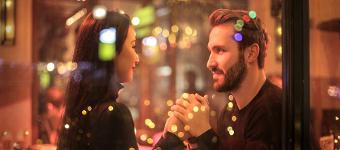 Company description
Search4Love is een nieuwe speler op de speeddating markt. Op onze website kun je je aanmelden voor speeddate events op verschillende locaties in Nederland. Tijdens deze speeddates ontmoet je 15 tot 20 singels van dezelfde leeftijd en regio. De dates vinden plaats op mooie locaties met een hapje en een drankje. Wij bieden een niet goed, geld terug garantie, professionele begeleiding en 90% kans op een match.
Een speeddate duurt 4 minuten en je hebt regelmatigg een pauze.Je ontvangt dezelfde avond nog of uiterlijk de volgende dag de match uitslag, de voornaam en het e-mailadres. Uiteraard ontvang je de uitslag in vertrouwen. In de praktijk heeft zo'n 90% van alle deelnemers wel 1 of meerdere matches. Je ontmoet dus op 1 avond veel singles face to face en hebt heel veel kans op een match. Probeer zo'n gezellige speeddate avond zelf eens uit.
De dates vinden onder andere plaats in Amsterdam, Arnhem, Breda en Den Haag. Maar ook in Eindhoven, Rotterdam en Utrecht.