Briefing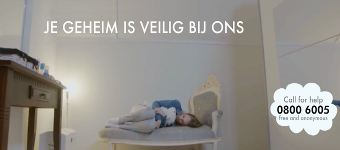 Company description
Wij zijn de Beschermde Wieg, wij helpen ongewenst zwangeren en pas bevallen vrouwen in nood. Je kent ons misschien wel van de vondelingkamers. Deze kamers zijn een uiterste redmiddel en wij hopen dan ook dat deze leeg blijven, maar dat vrouwen in nood ons eerder bereiken, via onze noodlijn die 24 uur per dag bereikbaar is. Wij zijn de enige partij waarbij vrouwen (indien gewenst) volledig anoniem en laagdrempelig worden geholpen. De meeste vrouwen die voor ons kiezen hebben het gevoel dat zij hun baby niet kunnen, willen of mogen houden. Vaak door omstandigheden in hun leven of direct omgeving, samen hen kijken wij wat voor hem het beste is en zoeken samen met hen voor een oplossing.
Wat hun keuze ook is wij steunen hen zonder oordeel en zullen alle middelen inzetten die mogelijk zijn om deze keuze mogelijk te maken. Als ze geen netwerk hebben worden wij hun netwerk, zijn er bedreigingen dan gaan wij op zoek naar een veilige plek, willen ze hun baby afstaan dan kijken wij samen op welke manier ze dat willen, zijn er financiele dermpels dan kijken hoe die zijn weg te nemen. Onze belangrijkste kernwaarden zijn anonimiteit, zonder oordeel, laagdermpelig, persoonlijk en oprecht.
Onze doelgroep is een lastig bereikbaar doelgroep omdat deze vaak al slechte ervaringen heeft met hulpverlening. Maar ze bevinden zich in de leeftijd van 13 t/m 45 jaar en vele verschillende achtergronden. Wij weten dat het vaak lastig in te schatten is wat wij allemaal doen en willen je dan ook graag te woord staan om het persoonlijk uit de leggen. Dit kan live, telefonisch of via Zoom.