Briefing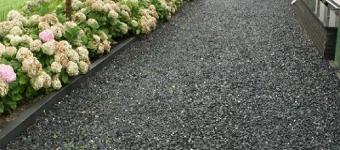 Company description
Graag willen we een campagne uitzettten specifiek gericht op vrouwen voor onze opdrachtgever grind-webshop.nl. Vrouwen zijn vaak doorslaggevend als het gaat om de aankoop van dit product (siergrind).Grind-webshop.nl heeft een groot assortiment grind en splitsoorten. Van Yellow Sun split tot Carrara split. Wij hebben grind dat geschikt is voor verschillende toepassingen, van oprit tot vijver en van parkeerplaats tot tuinpad. Wij leveren onze producten in diverse soorten, maten en kleuren. U kunt kiezen voor levering van uw grind in een Big Bag of losgestort (vanaf 10.000 kilo).
Voor uw tuin is de keuze voor een bepaald soort grind vooral afhankelijk van uw persoonlijke smaak en van de stijl van uw tuin. Een zeer stijlvolle grindsoort voor in uw tuin is bijvoorbeeld Ardenner split en ook Canadian Slate is zeer geschikt voor in uw tuin of op uw grindpad.
Voor een oprit of parkeerplaats is het belangrijk dat u een harde grind of splitsoort koopt. Een ideale grindsoort voor uw oprit is bijvoorbeeld Graniet split maar ook Basalt split is zeer geschikt.
Ook voor toebehoren als anti worteldoek en splitplaten bent u bij grind-webshop.nl aan het juiste adres.