Briefing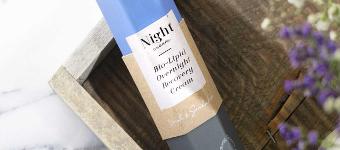 Company description
Skalaris Health is een Nederlands merk in natuurlijke, biologische en vegan huidverzorging. We zijn een jong en klein merk en hopen steeds meer mensen enthousiast te maken over ons merk, en jij kunt daar bij helpen! Er zijn tegenwoordig duizenden merken die natuurlijke huidverzorging maken. Wij vinden dat alléén natuurlijk zijn niet genoeg meer is.
Daarom leggen wij ons toe op het combineren van de meest pure en hoogwaardige natuurlijke ingrediënten die zoveel mogelijk in het wild geplukt of biologisch gecertificeerd zijn, met de laatste en krachtigste wetenschappelijk onderbouwde elementen die essentieel zijn in het behoud van een gezonde huid.
Pure CO2 extracten: In tegenstelling tot conventionele extractiemethoden zoals alcohol of PEG gebruiken wij CO2 extracten. De zuiverheid en werkzaamheid van deze extracten is ongeëvenaard.
Koudgeperste oliën: De oliën die we gebruiken zijn koudgeperst. De voedingsstoffen en antioxidanten blijven hierdoor maximaal behouden.
Wildgeplukt & Biologisch: De 100% natuurlijke ingrediënten zijn zo veel mogelijk in het wild geplukt of biologisch gecertificeerd.
Hoogwaardige toevoegingen: Vitaminen, mineralenfermenten, peptiden, lipiden, essentiële vetzuren, ceramiden en hyaluronzuur die huideigen en daardoor makkelijk opneembaar en niet belastend zijn. Ze zijn allen gecertificeerd natuurlijk en afkomstig van de beste laboratoria in de EU en VS.