Briefing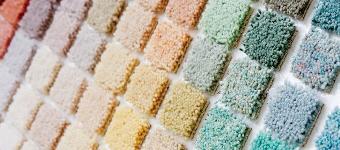 Campaign expectations
Bij Carpetright begrijpen we dat het kiezen van een nieuwe vloer een grote beslissing is. Daarom adviseren wij u gebruik te maken van onze adviessectie, waar u alle informatie kunt vinden die u nodig heeft bij het kiezen, onderhouden en leggen van een vloer. Verder leggen wij u graag uit hoe u op de juiste manier uw vloer kan opmeten. Het vinden van een nieuwe vloer, gordijn of raamdecoratie is eenvoudig en leuk op Carpetright.be.
We zijn op zoek naar Vlaamse bloggers, waarbij we graag zouden samenwerken door middel van een advertorial, dat minimaal 300 woorden bevat en niet te commercieel geschreven is. We willen het graag zo natuurlijk en subtiel mogelijk houden.
We zien naast één door ons opgegeven link naar Carpetright.be nog graag 2 of 3 externe links. Één link daarvan mag gaan naar een relevant product/app/dienst op een andere website (geen concurrent) en één link mag dan gaan naar een relevant artikel op de eigen website.
Wij zullen de linktekst en URL aanleveren per publisher, voor de rest laten we het over aan jouw creativiteit.