Briefing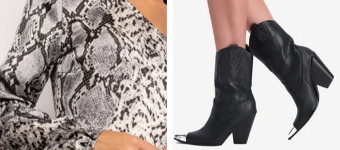 Company description
Geïnspireerd door de állernieuwste trends is Me & Martin in 2020 gestart. Bij Me & Martin vind je de laatste collecties om altijd in te springen op de nieuwste trends. Classy en stoer, comfy of netjes? Met een collectie die wekelijks geüpdate wordt weet je zeker dat je de stijl kunt vinden waar je naar zoekt! Me & Martin staat onder andere goed bekend om de stijvolle cowboylaarzen. Het fashion item van dit najaar.
Het gemak van een webshop, de service van een winkel
Vanuit het hoofdkantoor in Hillegom zorgt het team van Me & Martin ervoor dat jij altijd iets gaafs op de deurmat krijgt. Of je nu Insta-waardige outfits wil maken, of er classy uit wil zien voor jouw sollicitatie. Het team van Me & Martin staat altijd klaar om je van persoonlijk advies te voorzien, zodat je er altijd fashionable bij loopt. Met de allernieuwste trends en persoonlijk advies weet jij dat je de volgende dag altijd een leuke outfit in handen hebt. Want wanneer je voor 17:00 besteld, wordt je bestelling dezelfde dag verzonden.