Briefing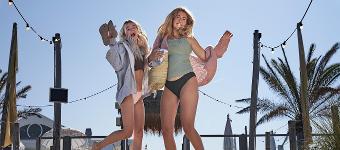 We zijn een nieuw Nederlands merk menstruatie-ondergoed. De broekjes, oftewel de 'undies' van Moodies worden uitgebracht in verschillende modellen en zijn speciaal ontwikkeld als uitwasbaar menstruatie of urineverlies-ondergoed. De vijf verschillende absorptiekruisjes van light tot heavy-overnight vangen tussen de een en vier tampons aan bloed- of urineverlies op. Wegwerp maandverband en tampons zijn vanaf nu niet meer nodig; de Moodies zijn eindeloos herbruikbaar en daarom heel duurzaam, en op de lange termijn ook beter voor je portemonnee. En heel belangrijk, je ziet er ook nog goed uit in een moodie, en het kruisje is maar 2mm dik.
Het product is nog erg onbekend, dus we zullen naast deze samenwerkingen ook werken aan een awareness campagne. De samenwerking met jou als influencer hebben we nodig om de personen die zich oriënteren, over te halen er één te proberen. Wat sowieso risicovrij kan omdat als het niet bevalt, de eerste aankoop binnen 40 dagen retour gestuurd mag worden.
We hebben verschillende doelgroepen:
Middelbare school meiden: moeders van tienermeiden of tienermeiden zelf. Liefst sportieve tienermeiden, onze voorkeur gaat uit naar voetbal, die het product willen uitproberen -en dan dus ook tijdens het sporten, maar natuurlijk ook naar school en 's nachts ideaal;
Dames die duurzaamheid hoog in het vaandel hebben;
Dames die het willen testen voor licht urineverlies. Het is een heel prettig product voor dames die net bevallen zijn of die in de afgelopen jaren kinderen hebben gehad en nog last hebben van licht urineverlies bij activiteiten als sporten, lachen, niesen etc.
Campaign application
Do you want to join this campaign? Log in or sign up and apply straight away!