Briefing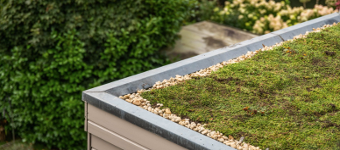 NatureGreen is de aanbieder van groene daken voor particulieren, bedrijven en bewonersgroepen. Dit doen we vanuit onze missie om grijze daken te veranderen in groene, natuurlijke daken! Deze groene daken bestaan uit matten van sedumplantjes. De meeste sedumdaken komen op schuren, uitbouw, veranda, garage, serre of een ander plat dak.
De voordelen van een groendak:
Subsidiemogelijkheden
Temperatuur verlagend
Meerwaarde van je woning
Vangt regenwater op
Geluiddempend
Goed voor mens en dier
Schonere lucht
Een groen dak biedt alleen maar voordelen en maakt de wereld om je heen een stukje mooier. Dat maakt het voor ons zo prettig om dagelijks aan NatureGreen te bouwen! Bouw jij mee?
Campaign application
Do you want to join this campaign? Log in or sign up and apply straight away!