Briefing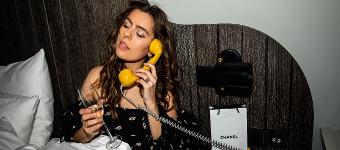 Are you ready to join the rental revolution?! Het is onze missie om de fashion industrie te veranderen en fashion rental de norm te maken.
CIRCLE CLOSET is het platform voor het huren en verhuren van designerkleding voor gelegenheden. Onze klanten huren kleding uit onze eindeloze online kledingkast van merken zoals Isabel Marant, IRO en Ganni. Zo besparen ze geld en kastruimte terwijl ze ook nog beter bezig zijn voor de planeet.
Onze klanten vinden het belangrijk om er goed uit te zien en altijd een mooie nieuwe outfit aan te hebben. Heerlijk dat ze voor een klein prijsje al die mooie merken kunnen dragen. Duurzaamheid is voor de ene klant belangrijker dan de andere. Het is vooral belangrijk dat ze in de meest mooie outfits kunnen lopen.