Briefing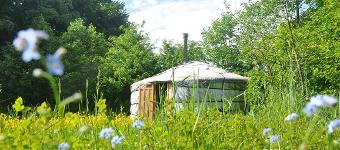 Company description
In een natuurhuisje kun je je heerlijk terugtrekken van het drukke, dagelijkse bestaan en even helemaal tot rust komen te midden van de natuur. Het is het ideale startpunt voor een ontdekkingstocht door glooiende heuvels, uitgestrekte weilanden of torenhoge berggebieden. Van wikkelhuisje tot villa met zwembad; natuurhuisjes zijn er in alle soorten en maten.
Ze doorstaan stormen en liggen soms in onherbergzame regio's, maar bieden jou als vakantieganger altijd een prettige verblijfplaats om je vakantie in door te brengen. Een natuurhuisje is niet zomaar een slaapplaats tijdens je reis, het is een manier van vakantie vieren...
Campaign application
Do you want to join this campaign? Log in or sign up and apply straight away!