Briefing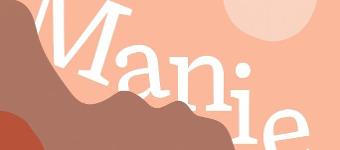 Company description
'Manie' is de debuutroman van Mark Leenards. Het boek moet in de markt gezet worden als een spannende roman van een nieuw schrijverstalent.
Korte samenvatting Manie:
Het leven te slim af zijn. Dat willen we toch allemaal? Maar wat als er regels zijn om, met behulp van de zeven deugden, op gezette tijden te stijgen of dalen op de levensladder? Welke invloed zou dit hebben op je eigen leven en dat van anderen?
In 'Manie' ontdekt hoofdpersoon Aris, nadat hij rock-bottom heeft bereikt, hoe hij weer grip op zijn leven kan krijgen. Dit gaat uiteraard niet zonder horten of stoten. Aris verliest de twee personen die een grote invloed op zijn leven hebben gehad, maar ontdekt ook dat hij hen weer terug kan zien, in een andere gedaante. Zo blijken er nog wat levensregels te zijn die hem voor onmogelijke keuzes stellen. Is hij bereidt om alles op te geven voor het weerzien van zijn grote liefde? Of heeft hij zijn hoofd volledig op hol laten brengen door haar?
'Manie' is een roman waarin gebeurtenissen zich in sneltreinvaart afspelen, net als in het leven van menigeen. Het koppelt de oude Griekse filosofie van Aristoteles aan de moderne religies om vervolgens een geheel nieuwe levenswijze te introduceren op basis van de zeven deugden. Het boek zit vol plot twists en stelt duidelijke deterministische levensvragen aan de lezer.