Briefing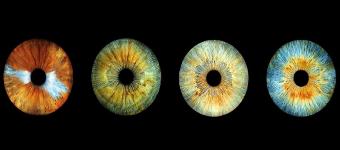 Company description
Je eigen oog als foto-kunstwerk! Wij zijn Iris Galerie. Wij bieden een unieke en hele leuke ervaring met een schitterend resultaat: een foto van je iris. Iedere dag kijk je meerdere keren in de spiegel, maar nog nooit zag je je ogen zo gedetailleerd. Wij laten je ervaren hoe mooi je ogen zijn.
Wil je een foto van je eigen iris, een afbeelding van zowel jouw iris als die van je partner of bijvoorbeeld een kunstwerk met de irissen van alle gezinsleden er op? Of ben je al tijden op zoek naar een origineel cadeau, bijvoorbeeld voor Valentijnsdag?
In onze galeries in Rotterdam, Amsterdam (2x!) en Maastricht zijn onze klanten zonder afspraak welkom. Onze medewerkers laten je graag alle mogelijkheden zien en kunnen meteen een foto van je iris maken. Kwaliteit en beleving staan daarbij voorop. Je krijgt een duidelijke uitleg over wat er allemaal kan en we doen ons best om je een optimale service te bieden. Binnen een aantal minuten zie jij het eindresultaat.