Briefing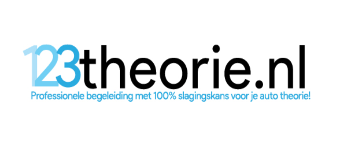 123-theorie biedt dagcursussen aan voor motor- en autotheorie. Zo kun je in 1 dag al je theoriecertificaat behalen. Dit houdt in dat je in de ochtend les krijgt en in de middag examen doet op het CBR. Voor deze cursus hoef je geen boeken aan te schaffen. Voor het benodigde lesmateriaal wordt gezorgd. Ook als je faalangst of dyslexie hebt, is de cursus geschikt.
De cursussen worden op diverse locaties in Nederland gegeven. Een motortheorie cursus begint om 7.00 uur en eindigt rond 11.30 uur. Vanaf 17 jaar kun je je inschrijven voor een theorie dagcursus. Je kunt kiezen uit een standaard examen of een examen met 15 minuten extra tijd.
Wanneer je een theoriecursus bij 123theorie volgt heb je een grote kans van slagen. De goede opbouw, het kwalitatieve lesmateriaal en ervaren docenten zorgen voor een slagingspercentage van 95%.