Briefing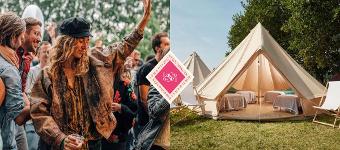 Company description
Lago Lago ontwaakt op 1 t/m 3 juli. Een nieuwe meerdaagse festivalvakantie voor ervaren festivalgangers. Lago Lago vindt plaats op een buitengewoon festivalterrein. Stroombroek ligt midden in de ongerepte natuur van de Achterhoek, aan de voet van de Montferlandse heuvels. Een prachtig meertje met uitgestrekt strand omstrengeld het programmagebied en de camping wat organisch in elkaar overloopt.
Je kan dansen met zand tussen de tenen of onder imponerende bomen. Maar ook verdwalen over olifantenpaadjes en weg dobberen op het verkoelende water. Kom op ontdekkingstocht en vind iets dat voor Nederland uniek is.
Het programma bestaat uit nationale en internationale house en techno helden. Verder is er veel creatief randprogramma, van een bioscoop tot een compleet saunacomplex.
Slapen doe je in een bungalow of op de camping aan het strand. Er zijn uitstekende faciliteiten ingericht voor alle bezoekers. Met comfortabel sanitair zoals goede WC's, luxe badhuizen en voor de liefhebbers dus zelfs een spa.