Briefing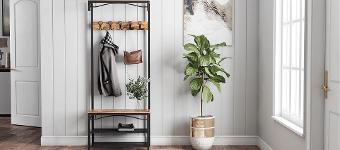 Industrieelinhuis.nl is dé plek waar je moet zijn als je op zoek bent naar mooie industriële meubels. Ons doel is om industriële meubelen toegankelijk en betaalbaar te maken. Onze passie voor industriële interieur items heeft ervoor gezorgd dat wij graag op zoek gaan naar de nieuwste industriële meubels en interieuraccessoires, in binnen en buitenland.
Wij vinden het belangrijk dat onze meubels duurzaam, stevig en vooral betaalbaar zijn. Dat combineren wij graag met de beste klantenservice. Elke klant blijft voor ons speciaal en wij vinden het nog steeds bijzonder om zoveel woonkamers, keukens en slaapkamers mede in te mogen richten. Daarom streven wij naar de allerbeste klantenservice met direct persoonlijk contact en staan wij altijd klaar voor onze klanten. Of je nu 1 lamp koopt of een heel huis samen met ons inricht: wij zijn er voor je.
Campaign application
Do you want to join this campaign? Log in or sign up and apply straight away!