Briefing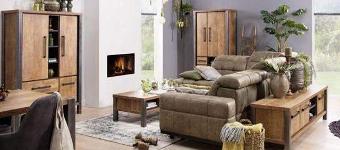 Woonwinkel A-meubel heeft een lange geschiedenis. In 1992 werd een kleine meubelwinkel in Amersfoort geopend. Deze winkel werd gebruikt om concepten van ontwerpen te laten zien aan het grote publiek voordat de fabrikanten ermee geïntroduceerd werden. Zo konden de eerste aanpassingen al worden gedaan en werd er ook gedegen marktonderzoek gedaan. Door de jaren heen is het concept veranderd en is het nu volledig op consumenten gericht.
Inmiddels hebben wij 11 vestigingen door heel Nederland: Amsterdam, Amersfoort, Apeldoorn, Delft, Eindhoven, Enschede, Leeuwarden, Nijmegen, Roosendaal, Tilburg en Zwolle.
Momenteel worden er wekelijks honderden klanten bediend via de diverse verkooppunten. Door onze grote inkoop kunnen wij prachtige meubels aanbieden voor zeer lage prijzen. Naast dat wij een zeer scherpe prijs aanbieden garanderen wij u ook een goede service na de aankoop. Onze klantenkring is door de jaren heen uitgegroeid van Groningen tot Maastricht en zelfs delen van België en Duitsland.
Campaign application
Do you want to join this campaign? Log in or sign up and apply straight away!