Briefing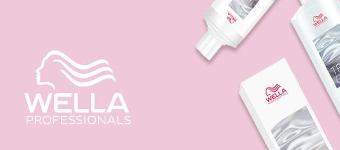 Haibu is dé groothandel voor hair- & beauty professionals en lovers. Wij zorgen er graag voor dat jij alles in huis hebt om jezelf of jouw klanten zo goed mogelijk te helpen. En als we zeggen dat je er alles vindt, dan bedoelen we ook álles. Haarverzorging, stylingproducten, tools, kappersbenodigdheden en beautyproducten: Haibu heeft het!
Je vindt er bekende merken zoals L'Oreal, Schwarzkopf en Goldwell, maar ook exclusievere merken zoals MAC, Olaplex, Clinique, Wella en K18. Altijd voor de scherpste prijzen en altijd dezelfde dag nog verzonden.
Wella haarproducten
Wella is al jaren lang een erg populair merk. Niet alleen in de kappersbranche maar ook voor de consument. Wella heeft een groot assortiment zodat ze voor elk haartype de juiste producten hebben. Wella heeft een vegan lijn, producten voor de curly girl en nog veel meer. Bekijk op Haibu.nl welke producten Wella aanbiedt.
Let op: dit is een doorlopende campagne, we spreken graag de plaatsingsdatum in overleg met je af.
Campaign application
Do you want to join this campaign? Log in or sign up and apply straight away!