Briefing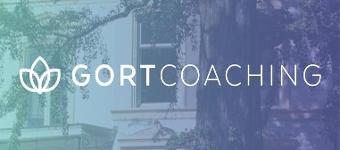 Company description
Wij zijn GORTcoaching! Wij bieden gecertificeerde coachopleidingen aan in Amsterdam (en online). Daarnaast kan je bij ons de beste coaches vinden en en een gratis orientatiegesprek met ze boeken. Met meer dan 880 locaties zijn we inmiddels het grootste bureau van Nederland. Wil jij iets met persoonlijke ontwikkeling, je stress/burn-out aanpakken of je loopbaankansen verbeteren met een loopbaancoach? Dan ben je bij ons aan het juiste adres!
Waarom een coach opleiding volgen?
Leren coachen is een life skill die de rest van je leven van pas kan komen. Je leert de juiste vragen stellen en door alle vragen krijg je veel meer inzicht in jezelf. Niet voor niets vinden mensen een coach opleiding een enorme boost voor hun persoonlijke ontwikkeling. Ben je nieuwsgierig en leer je graag nieuwe dingen die je relaties met mensen kunnen verbeteren? Dan is dit je kans!
Deze criteria gelden er voor het STAP-budget waarbij je max. €1000,- korting krijgt op opleidingen en cursussen:
Je bent een EU-burger of de partner van een EU-burger;
Je bent tussen de 18 en 67 jaar;
Je hebt in de afgelopen 27 maanden minimaal 6 maanden in Nederland hebt gewerkt, gewoond of een uitkering ontvangen;
Je gebruikt het STAP-budget om jezelf verder te ontwikkelen en je positie op de arbeidsmarkt te versterken.