Briefing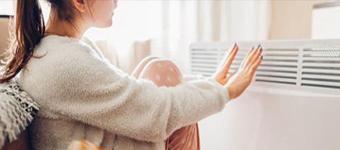 De Boer Drachten, al meer dan 85 jaar de plek waar je de betere keuze voor buiten vindt. Wij helpen onze klanten altijd, door ons ruime assortiment bieden wij namelijk de beste oplossing. Met meer dan 70.000 producten zit er altijd een product bij met de kwaliteit die past bij wat je echt nodig hebt.
Onze producten zijn toegespitst op de agrariërs, hoveniers, campinghouders, grond- weg- en waterbouw, (professionele) doe-het-zelvers en outdoor (in de ruimste zin des woords).
Met de hoge energieprijzen zijn veel mensen op zoek naar een andere manier van verwarmen. Ze willen van het gas af en kijken naar alternatieven. De Boer Drachten biedt deze alternatieven aan. Zo hebben we verschillende soorten verwarmingen in ons uitgebreide productaanbod. Denk hierbij aan infrarood-, petroleum- en convector kachels.
Campaign application
Do you want to join this campaign? Log in or sign up and apply straight away!