Briefing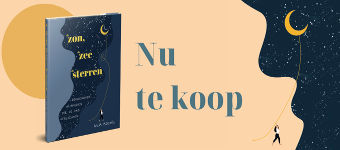 De zon, de zee en de sterren is een prachtig geïllustreerd boek dat oude wijsheden combineert met prachtige en tot nadenken stemmende illustraties. In de sfeer van Grote Panda & Kleine Draak van James Norbury.
Door middel van gedichten en inspirerende citaten van over de hele wereld, vertelt Iulia Bochis het verhaal van persoonlijke groei, genezing en liefde. Gebaseerd op de woorden van filosofen, romanschrijvers en dichters – van Rumi tot Lao Tzu. Voor fans van Florence Given en Rupi Kaur. De zon, de zee en de sterren is een 'dankjewel', 'je kunt het' of een 'ik denk aan je' in boekvorm.
Iulia Bochis
IULIA BOCHIS is een Roemeense kunstenares. Gedurende een wereldreis in 2019 hield ze een geïllustreerd dagboek bij waarin ze haar ervaringen optekende in woord en beeld. Toen ze haar kunst begon te delen op Instagram, trok haar werk al snel belangstelling van over de hele wereld. Haar kunstaccount op Instagram (@iuliastration) bereikt wereldwijd ruim 597.000 volgers.
Doelgroep
20-35 jaar vrouw
Happinez doelgroep
Mindfullness, psychologie, yoga & spiritualiteit
Coaches of hulpverleners
Maar eigenlijk voor iedereen!
Boekgegevens
Iulia Bochis De zon, de zee en de sterren | Uitvoering: Gebonden met goudfolie | Prijs: €18,99 | Aantal pagina's: 128 | ISBN 978 94 6404 194 1