Briefing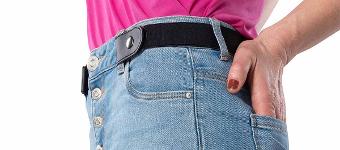 Sinds 2017 zijn wij bezig met de ontwikkeling van de meest comfortabele broekriem. Een verandering van de ouderwetse/traditionele riem die al decennia lang niet is veranderd!
Met onze eigen elastische riem zonder gesp hebben wij een riem die door zijn elasticiteit meerekt met elke beweging. Geen te strakke of te losse riem meer, maar eentje die altijd lekker zit. Voor alle maten en gelegenheden. Ook is de HappyStrappy vast te klikken aan de voorste lussen van de broek, waarmee een drukkende gesp bij de buik hiermee verleden tijd is!
Waarom steeds meer mensen overstappen op HappyStrappy:
De meest comfortabele riem: rekt met elke beweging mee, waardoor die altijd lekker zit!
Je vergeet dat je hem om hebt: klik deze riem één keer vast aan je broek en vergeet dat je hem om hebt
Elegante uitstraling: een riem die je niet ziet door je kleding heen
Ideaal voor iedereen & voor elke gelegenheid: met zijn verstel- en rekbaarheid is deze riem geschikt voor iedereen met een taille-omtrek van 80 cm tot 180 cm
Campaign application
Do you want to join this campaign? Log in or sign up and apply straight away!