Briefing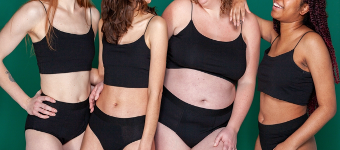 Lotties Period Underwear is een initiatief om de Nederlandse menstruatie-markt comfortabeler en duurzamer te maken. Menstruatie ondergoed is herbruikbaar en vervangt wegwerpproducten als tampons en maandverband.
Lotties Period Underwear wordt gedragen tijdens de menstruatie en absorbeert vloeistoffen als bloed, urine of afscheiding moeiteloos. Het menstruatie ondergoed van Lotties is opgebouwd uit meerdere textiellagen. Een absorberende katoen laag, welke een goede vochtopname garandeert. De waterproof laag zorgt voor optimale bescherming.
Voor het gehele ondergoed maken we gebruik van de stof Lenzing Modal. Een heel bijzondere ecologische stof die in Oostenrijk wordt geproduceerd.
Lotties Period Underwear wil dat iedereen toegang heeft tot comfortabel en herbruikbaar menstruatie ondergoed. Ondergoed waar je je goed in voelt en zeker bent van bescherming.
Campaign application
Do you want to join this campaign? Log in or sign up and apply straight away!