Briefing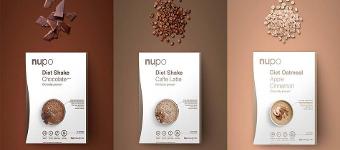 Nupo is een hip merk welke maaltijdvervangers verkoopt om af te vallen. Je kunt hierbij denken aan shakes, soepen en maaltijden. Al deze dieetproducten bevatten belangrijke voedingsstoffen, mineralen én vitamaminen die jouw lichaam nodig heeft.
Met 1 maaltijdvervanger vervang je dus een complete maaltijd terwijl een maaltijdvervanger maar heel weinig calorieën bevat! Op deze manier kun je dus eenvoudig en snel afvallen. Het dieet is wetenschappelijk onderbouwd met meer dan 35 studies en hierdoor 100% betrouwbaar en veilig.
Campaign application
Do you want to join this campaign? Log in or sign up and apply straight away!