Briefing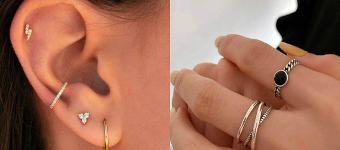 Marody Jewelry webshop is ontstaan in 2018. Twee vriendinnen die maar niet uitgepraat raakte over een eigen sieraden webshop, hakte samen de knoop door en begonnen met ondernemen. De naam is een samenvoeging van Margot en Jody. Nu, bijna vijf jaar later, staat er een e-commerce bedrijf met meer dan 1.500 sieraden items in circa 35 productcategorieën. Allemaal ontrend sieraden voor een betaalbare prijs. We vallen op met ons groot aanbod aan statement oorbellen, clip oorbellen en earparties. Maar ook de zilveren ringen en spirituele sieraden worden steeds bekender.
Campaign application
Do you want to join this campaign? Log in or sign up and apply straight away!