Briefing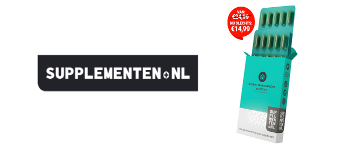 Company description
Heb je een gewicht dat bij je past, dan voel je je gezonder. Een passend gewicht voorkomt tenslotte veel gezondheidsproblemen op de lange termijn. Een goed voedingspatroon en veel beweging zijn hiervoor de basis. Wanneer die basis tekort schiet of niet haalbaar voor jou is om je ideale gewicht te bereiken of behouden, kan het nodig zijn om in te grijpen. Afvallen is echter complex, en niet alle diëten zijn even effectief.
Wij geloven dat een kleine verandering in je levensstijl op de lange termijn veel effect kan sorteren. Small habits, big changes. Wanneer je zorgt dat je lichaam dagelijks de juiste voedingsstoffen binnenkrijgt, help jij jezelf je gewicht in eigen hand te houden. Wij zorgen voor de voedingsstoffen die jou ondersteunen in je doel. Weight Management Support bestaat uit het revolutionaire Sinetrol®, chroom en een geconcentreerd groene thee extract en chroom. Met de van nature aanwezige cafeïne in dit voedingssupplement voel je de energie om aan je gezondheid te werken al snel stromen!
Onze Weight Management Support:
Is speciaal voor mensen die hun figuur belangrijk vinden
Ondersteunt de normale (vet)stofwisseling
Helpt het bloedsuikergehalte normaal te houden
Levert een bijdrage aan de vetverbranding
Draagt bij tot de instandhouding van normale cholesterolgehalten in het bloed
Is ontwikkeld op basis van de laatste wetenschappelijke inzichten in gewichtsmanagement
Bekijk voor meer informatie de video over het product.
Aanbieding
Om op een laagdrempelige en voordelige manier kennis te maken met Weight Management Support is er een korting: van €24,99, nu eenmalig €14,99 incl. verzending. Niet goed? Geld terug garantie!