Briefing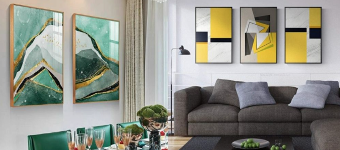 Company description
Bij Wall-Loft verkopen wij een serie handgeschilderde kunstwerken. De kunstwerken wijken minimaal af van de foto's. We verkopen voornamelijk grote canvassen, met zwarte of gouden rand.
We werken met artiesten over de hele wereld, verzamelen de meest exclusieve canvas olie schilderijen en brengen ze direct naar jouw kamer in een paar dagen. Wij geloven erin dat elke kamer een unieke stijl moet uitstralen. Je zou hier immers niet zijn als het jouw stijl niet zou zijn.
Wij willen bekend staan om de snelle bezorging (binnen 3 dagen), gratis levering en eerlijke prijzen. Onze concurrenten verkopen enigszins de zelfde stijlen maar voor fiks hogere prijzen of langere verzendtijden.