Briefing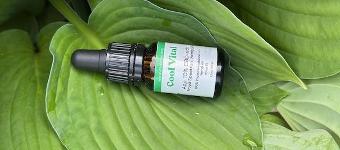 Company description
Cool Vital is een online shop gespecialiseerd is in gezondheidsproducten. We bieden een breed scala aan producten om de gezondheid en het welzijn van mensen te verbeteren, waaronder voedingssupplementen, sportvoeding, CBD, gezondheidsproducten en nog veel meer.
Het doel van Cool Vital is om onze gebruikers toegang te bieden tot hoogwaardige gezondheidsproducten en diensten. Ons platform biedt een gebruiksvriendelijke website en een breed scala aan informatie en hulpbronnen om mensen te informeren over de voordelen en toepassingen van CBD.
Onze missie
De gids zijn voor mensen die een natuurlijke behandelmethode willen proberen. Dit in de vorm van het gebruik van natuurlijke gezondheidsproducten voor verschillende doeleinden.
Campaign application
Do you want to join this campaign? Log in or sign up and apply straight away!