Briefing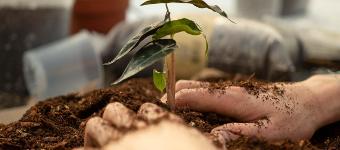 Company description
Sybotanica is jouw one-stop potgrond-shop! Wij maken plantenverzorging makkelijker & duurzamer. Onze veenvrije grondmengsels zitten boordevol organische voedingsstoffen en zitten boordevol wormenmest. Raadpleeg voor nauwkeurige productinformatie de desbetreffende product- en categoriepagina's.
Hier zijn enkele belangrijke USP's:
Turfvrije grond op basis van kokos & wormenmest
Jouw one-stop potgrond-shop
Voedingsstoffen & structuur van de grond ontwikkeld voor de specifieke plantenfamilie
De SYBASoil handleiding: Vind de perfecte mix voor elke plant (met AI-fotoherkenningssoftware binnenkort!)
6+ maanden aan organische voedingsstoffen voor je planten
Geproduceerd in een sociale werkplaats
Bescherming tegen bladluizen & spint
Campaign application
Do you want to join this campaign? Log in or sign up and apply straight away!