Briefing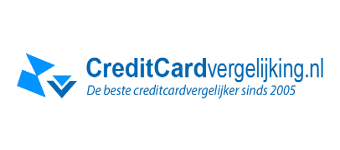 Company description
Creditcardvergelijking.nl is jouw baken in de zee van creditcardkeuzes. In de doolhof van opties, wijzen wij je de weg naar de beste creditcard die naadloos aansluit op jouw unieke behoeften en levensstijl.
Drie redenen maken ons jouw ultieme gids:
Oog voor detail: Van rentetarieven en beloningen tot kosten, wij graven diep en bieden uitgebreide vergelijkingen van een breed scala aan creditcards.
Onpartijdig en betrouwbaar: Als een onafhankelijke website, is onze enige missie om jou objectieve, betrouwbare informatie te geven die je helpt de beste keuze te maken.
Gebruikersvriendelijk: Jouw gemak is onze topprioriteit. Met dit in gedachten, hebben we een website ontworpen die je helpt gemakkelijk en snel de informatie te vinden die je nodig hebt.
Of je nu de wereld wilt verkennen met reiscreditcards, je uitgaven onder controle wilt houden met prepaid cards, of je bedrijf wilt laten groeien met zakelijke creditcards, wij hebben voor ieder wat wils.
We zien een geweldige mogelijkheid om samen te werken met jou. We geloven dat jij de perfecte ambassadeur bent om ons merk en onze diensten onder de aandacht te brengen bij een groter publiek. De authentieke connectie die je hebt met je bezoekers is onmiskenbaar, en we zijn er zeker van dat jij precies weet hoe je ze op de juiste manier kunt benaderen. Laten we samen de wereld van creditcards transparanter en begrijpelijker maken!
Let op: deze opdrachtgever is van 24 juli tot 4 augustus op vakantie, het kan daarom iets langer duren voordat je een reactie krijgt.