Briefing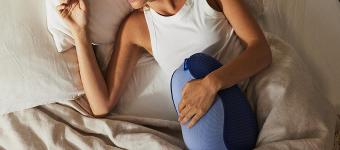 Company description
Somnox staat bekend als een natuurlijk hulpmiddel, uitgevonden en ontworpen aan de TU Delft in 2015. Alleen al in Nederland ervaart 1 op de 5 mensen slaapproblemen en dit worden er steeds meer. Met Somnox willen wij 100 miljoen mensen helpen beter te slapen voor 2030.
Hoe doen we dat? Wij helpen mensen beter te slapen door de kracht van ademhaling. Omdat de Somnox tegen je aanligt en je de beweging fysiek voelt, neem je deze bewust en onbewust over. Door op een gecontroleerde manier de ademhaling te vertragen en reguleren, ontspan je. Het resultaat is dat je dieper, langer en beter slaapt. Het is je nieuwe knusse slaapmaatje. Somnox is direct te koop, of maandelijks te huren met het Try & Buy concept.
Tot nu toe verzenden we naar de Benelux, Europa en Noord-Amerika en zijn we gefeatured in grote bladen als de Financial Times, The Wallstreet Journal, de Men's Health en de LINDA. Daarnaast zijn we aanbevolen door zorgverzekeraars zoals CZ, ASR & ONVZ.
Bekijk hier onze website & socials: Facebook, Instagram & TikTok