Briefing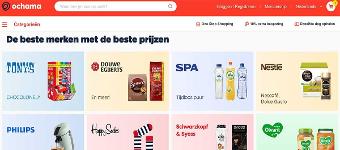 Company description
Hallo daar, wij zijn Ochama! Wij zijn een online shopping-app die een uitgebreid, volledig assortiment producten biedt, inclusief zowel food- als non-foodartikelen zoals huishoudelijke apparaten, wonen en elektronica. Gezien de trend van Koreaans, Japans en ander Aziatisch eten in Europa, hebben we grote inspanningen geleverd op het gebied van het assortiment oosterse gerechten. Je kunt de meest trendy en populaire Koreaanse en Japanse snacks, instantfood, diepvriesproducten en dranken vinden in onze app. (Je kunt de app 'Ochama' downloaden in de app store of googleplay.)
Gratis ophaalservice: We hebben meer dan 450 gratis ophaalpunten in Europa, in grote stedelijke gebieden in Nederland, België, Duitsland en Frankrijk. Speciaal in Nederland hebben wij 200 afhaalpunten in de BLOKKER winkels! Er zijn geen minimale uitgaven voor de gratis ophaalservice. Als je vandaag een bestelling plaatst, ontvang je jouw pakket op zijn vroegst de volgende dag! Geen zorgen meer over bezorgkosten.
Let op: deze klant wenst niet buiten LinkPizza om benaderd te worden voor een samenwerking. Neem bij vragen contact op met LinkPizza via de chat.
Campaign application
Do you want to join this campaign? Log in or sign up and apply straight away!