Briefing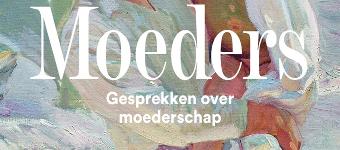 Company description
Op dinsdag 10 oktober verschijnt bij ons het boek Moeders van Esther Goedegebuure, een boek vol met bijzondere gesprekken over moederschap met vele bekende vrouwen. Van ambitieuze tot gescheiden moeders, van fixende tot tevreden moeders en van adoptiemoeders tot moeders met een leeg nest. Esther Goedegebuure spreekt openhartig over wat het moederschap voor haar en voor andere vrouwen betekent. Want ondanks dat we zoveel meer zijn dan alleen moeder, is het vaak wel wat we het allerliefst goed willen doen. Met indrukwekkende vrouwen die naam hebben gemaakt in de politiek, de media of in de kunst en cultuur, praat ze over de manier waarop het moederschap hun identiteit bepaalt. Vol verhalen en inzichten van: Dieuwertje Blok, Chantal Janzen, Sylvana Simons, Susan Smit, Anna Enquist, Romana Vrede, Aaf Brandt Corstius e.v.a.
Een prachtig boek voor alle moeders en iedereen die moeder wordt.
Esther Goedegebuure studeerde geschiedenis en was in 2005 een van de oprichters van JAN Magazine, in 2011 werd ze hoofdredacteur. Onder haar leiding groeide JAN in tien jaar uit tot een van de grootste mediamerken van Nederland. Momenteel werkt ze als freelancejournalist voor diverse kranten en tijdschriften. Moeders is haar eerste boek.
Doelgroep voor deze campagne is vrouwen. Voor deze campagne willen we graag dat vrouwen/moeders het boek lezen en er een review over plaatsen samen met een mooie foto van het boek. Als je meewerkt aan de campagne krijg je het boek gratis opgestuurd.
Campaign application
Do you want to join this campaign? Log in or sign up and apply straight away!