Briefing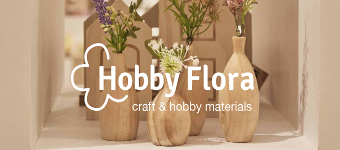 Company description
Hou jij ervan om lekker creatief bezig te zijn en om de leukste DIY projecten te maken? Dan is deze campagne vast iets voor jou! Hobby Flora heeft een aantrekkelijk geprijsde en uitgebreide collectie creatief-, hobby- en decoratiemateriaal. Tijdloos en seizoensgebonden producten zodat je in elk jaargetijde lekker creatief bezig kan zijn.
Het assortiment bestaat uit veel verschillende producten als: decoratieve bloemen, hout materiaal, stickers, knutselpapier, pennen, stempels en stiften, textiel, diy kits en nog veel meer. Hobby Flora heeft vriendelijke geprijsde artikelen en is exclusief verkrijgbaar bij Action.
Doelgroepomschrijving
Onze klanten houden ervan om creatief bezig te zijn, vooral bezig zijn met DIY projecten, maar letten ook goed op de portemonnee. Onze grootste doelgroep is: vrouwen tussen de 25 en 35 jaar.
Het assortiment kan verschillen per Action filiaal en staat niet volledig online, maar bekijk om een beeld te krijgen van welke producten er o.a. te koop zijn: https://www.action.com/nl-nl/search/?q=hobby+flora
Let op: deze klant wenst niet buiten LinkPizza om benaderd te worden voor een samenwerking. Neem bij vragen contact op met LinkPizza via de chat.
Campaign application
Do you want to join this campaign? Log in or sign up and apply straight away!