Briefing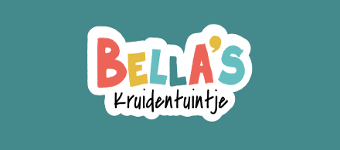 Company description
Wij hebben maaltijdkuiden ontwikkeld zonder toegevoegde suikers, zout en e-nummers. Zoals we altijd zeggen, gezond voor het hele gezin. De kruiden zijn gericht op gezinnen met kinderen die mee-eten met de pot en uiteraard ook oudere kinderen waarbij een gezondere lifestyle belangerijk is in het gezin of juist dat ze als gezin gezonder willen gaan eten.
De kruiden zijn smaakvol voor jong en oud. Het zijn gangbare smaken zoals, bami, nasi, spaghetti, stamppot, allround, kip, rund, vis, gehakt en shoarma.
USP's
Smaakvolle kruiden zonder suiker, zout en e-nummers
Eerlijke prijs (iedereen heeft recht op een gezonde maaltijd)
Geschikt voor jong en oud (we hebben ook veel hart en nier-patiënten als klant)
Tijdbesparend, je hoeft niet meer apart te koken voor je kleintje of apart boodschappen te doen
Gezondheid, een verse maaltijd ipv potjes
Vaak een gezondere keus dan de kruiden uit de supermarkt (die bevatten veelal hoge zout en/of suiker percentages)
Budget, je kan een gezinsmaaltijd maken en hoeft niet apart boodchapen te doen voor de kleine
Een zakje gaat meerdere malen mee. Met sommige kan je 4x gezinsmaaltijd mee maken en sommige zelf 10x.
Wij zijn een jong dynamisch bedrijf uit de achterhoek en willen graag zoveel mensen in aanraking laten komen met onze kruiden om de wereld een stukje gezonder te krijgen. (zeker de kids, die hebben de toekomst :) )
Let op: deze klant wenst niet buiten LinkPizza om benaderd te worden voor een samenwerking. Neem bij vragen contact op met LinkPizza via de chat.