Briefing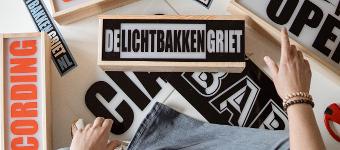 Company description
Mijn naam is Grete Boelstra en op mijn website de LichtbakkenGriet verkoop ik handgemaakte, decoratieve lichtbakken. Deze lichtbakken zijn passend voor elk interieur en elke gelegenheid zoals bruiloften, geboortes en verjaardagen.
De houten lichtbak is echt een aanvulling op je interieur. Verkrijgbaar in de maten 36 x 12 cm of 36 x 20 cm. Leuk met een eigen quote, jouw logo of kies er één in mijn webshop. Alle lichtbakken worden gemaakt van robuuste wijnkistjes met ledverlichting en door de neutrale kleur past de lichtbak in elk interieur. Of dit nu is in een minimalistisch Scandinavische woonkamer, een schattige babykamer of een stoere industriële thuisbar.
Let op: deze klant wenst niet buiten LinkPizza om benaderd te worden voor een samenwerking. Neem bij vragen contact op met LinkPizza via de chat.