Briefing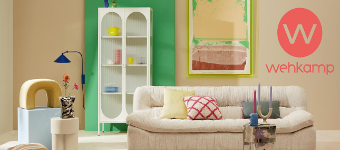 Company description
Wehkamp is één van de grootste online warenhuizen van Nederland met meer dan 400.000 verschillende producten van meer dan 2.500 merken op het gebied van mode, wonen en beauty. Met dagelijks meer dan 600.000 bezoekers op wehkamp.nl en in onze app bedienen we 2,9 miljoen vaste klanten.
We helpen gezinnen in Nederland elke dag om alles uit het leven te halen. De bijna gezinnen en de uitgevlogen gezinnen. De traditionele gezinnen en de samengestelde gezinnen. Kortom, we zijn er voor elk gezin, ongeacht de fase, samenstelling of afkomst. Met onze persoonlijke shopervaring, relevante collecties, inspirerende content en ongeëvenaarde service zorgen we ervoor dat zij ons iedere dag opnieuw weten te vinden.
De ontwikkelingen in retail gaan razendsnel. Daarom vinden wij onszelf keer op keer opnieuw uit voor onze klant. En dat al meer dan 70 jaar!
Campaign application
Do you want to join this campaign? Log in or sign up and apply straight away!