Briefing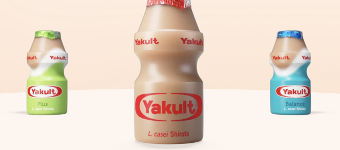 Company description
Yakult is bekend van de kleine flesjes zuiveldrink. Bij Yakult vinden we dat fysiek, mentaal, sociaal en emotioneel welzijn sterk met elkaar verbonden zijn. Een kleine verandering kan al een grote invloed hebben, zoals het voorbereiden op een nieuwe dag. Hiermee wordt de filosofie van de oprichter Dr. Minoru Shirota gevolgd. Hij was ervan overtuigd dat je ziekten beter kon voorkomen dan genezen én dat darmgezondheid onmisbaar is voor welzijn. Zijn visie staat nog steeds centraal bij alles wat we vanuit Yakult doen.
Let op: Deze klant wenst niet buiten LinkPizza benaderd te worden.
Campaign application
Do you want to join this campaign? Log in or sign up and apply straight away!