Briefing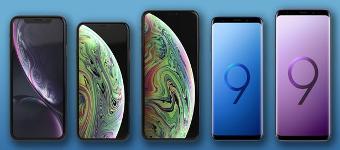 Wie kan er nog zonder mobiele telefoon? Inderdaad, hij is niet meer weg te denken uit ons leven. Wist je trouwens dat er meer mensen zijn met een mobiele telefoon dan met een eigen tandenborstel en dat op alle iPhone reclames van Apple de klok op 9.41 is gezet? Dat is namelijk de tijd dat Steven Jobs de allereerste iPhone aankondigde in 2007. In Japan zijn overigens de meeste telefoons waterdicht aangezien ze vaak onder de douche gebruikt worden. Kortom: de mobiele telefoon of Smartphone is in een vrij korte tijd onmisbaar geworden.
En stel dat je van plan bent een nieuwe telefoon te kopen, dan is een fijne provider naast de telefoon zelf het belangrijkst.
Met 3,967 miljoen klanten is T-Mobile Nederland een van de grootste telecom aanbieders voor consumenten en zakelijke klanten. T-Mobile is een internationaal gevestigde naam op het gebied van telecommunicatie. Het bedrijf staat voor innovatie, scherpe tarieven en innovatie wereldwijd. Wil jij een artikel schrijven en publiceren op je website, met daarin een link . verwerkt naar een van de onderstaande pagina's? Pitch dan op deze campagne. Het belangrijk dat het gaat om deelbare, niet-commerciële content.
https://www.t-mobile.nl/samsung
https://www.t-mobile.nl/samsung/galaxy-s9
https://www.t-mobile.nl/iphone/iphone-8
https://www.t-mobile.nl/mobiel-abonnement/sim-only
https://www.t-mobile.nl/iphone/iphone-x
Link

Anchor text / Link title

Samsung Galaxy
Conditions
Other Conditions
Minimaal 300, maar liever 500 woorden
Permanente plaatsing
Natuurlijk geschreven
Linktekst / anchortekst in overleg
Naast de link naar T-Mobile plaats je nog één interne link en één externe link
Je website heeft een Domein Autoriteit van minstens 20
Er is nog nooit eerder samengewerkt met T-Mobile. Met andere woorden: er staat dus nog geen link naar T-Mobile op jouw website
Affiliate links zijn niet toegestaan. Info: hoe-zet-ik-linkpizza-uit-voor-sponsored-content-of-advertorials
Channels
Wanted Categories

Law,Government & politics
Society
Real Estate
Home & Garden
Shopping
News
Hobbies & Interest
Careers
Food & Drink
Business
Personal Finance
Religion & Spirituality
Social
Family & Parenting
Arts & Entertainment
Technology & Computing
Automotive
Education
Pets
Sports
Travel
Beauty & Fashion
Health & Fitness
Science

Campaign closes

in a month

Submitted before date

in a month
Apply to join this campaign
Do you want to join this campaign? Log in or sign up and apply straight away!