Briefing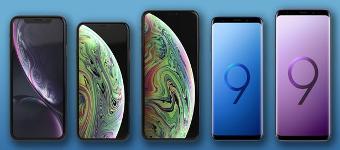 What do we want an influencer to do:
Wie kan er nog zonder mobiele telefoon? Inderdaad, hij is niet meer weg te denken uit ons leven. Wist je trouwens dat er meer mensen zijn met een mobiele telefoon dan met een eigen tandenborstel en dat op alle iPhone reclames van Apple de klok op 9.41 is gezet? Dat is namelijk de tijd dat Steven Jobs de allereerste iPhone aankondigde in 2007. In Japan zijn overigens de meeste telefoons waterdicht aangezien ze vaak onder de douche gebruikt worden. Kortom: de mobiele telefoon of Smartphone is in een vrij korte tijd onmisbaar geworden.
En stel dat je van plan bent een nieuwe telefoon te kopen, dan is een fijne provider naast de telefoon zelf het belangrijkst.
Met 3,967 miljoen klanten is T-Mobile Nederland een van de grootste telecom aanbieders voor consumenten en zakelijke klanten. T-Mobile is een internationaal gevestigde naam op het gebied van telecommunicatie. Het bedrijf staat voor innovatie, scherpe tarieven en innovatie wereldwijd. Wil jij een artikel schrijven en publiceren op je website, met daarin een link . verwerkt naar een van de onderstaande pagina's? Pitch dan op deze campagne. Het belangrijk dat het gaat om deelbare, niet-commerciële content.
https://www.t-mobile.nl/samsung
https://www.t-mobile.nl/samsung/galaxy-s9
https://www.t-mobile.nl/iphone/iphone-8
https://www.t-mobile.nl/mobiel-abonnement/sim-only
https://www.t-mobile.nl/iphone/iphone-x